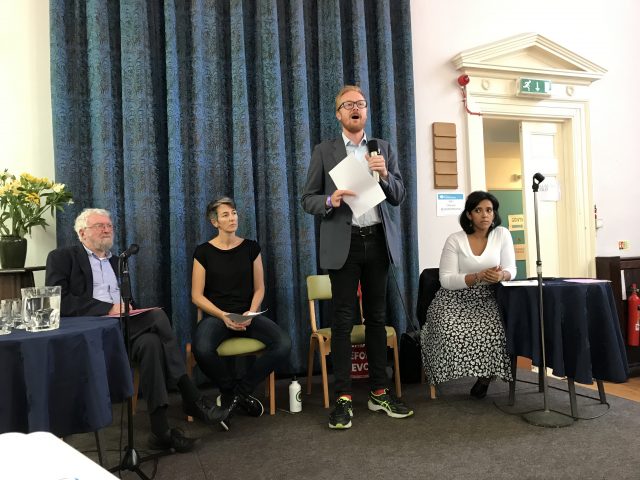 The Yemen Crisis and reforming Britain's arms trade
In the stark surroundings of the Unitarian church in Brighton, at The World Transformed festival 2019, Lloyd Russell-Moyle Mp described how British arms sales have enabled many conflicts across the Globe .
"When questioned about its arms export policy, the government states that it operates "One of the most robust arms export control regimes in the world."
Activists need to rethink Britain's arms sector's future.
Prof Anna Stavrianakis spoke passionately about UK involvement in the arms trade. "The government has made risk not matter so that it can continue to sell weapons to Saudi Arabia"
Prof Ron Smith talked about the economics of the UK arms trade. "There's no logical economic argument for continuing to sell equipment and ordinance as even the Dept of Defence heavily subsidise the industry and can't state clearly if any money is made."
Rawan Shaif spoke about the personal experiences in Yemen resulting from our arms sales to Saudi Arabia .. "The people of Yemen believe they are fighting with America and the UK not Saudi Arabia."
The audience at Brighton's Unitarian church deliberated the alternatives to the current national military and industrial strategy.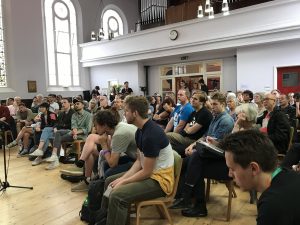 A packed venue watch a video of the British Conservative government defending their arms trade relationship with Saudi Arabia