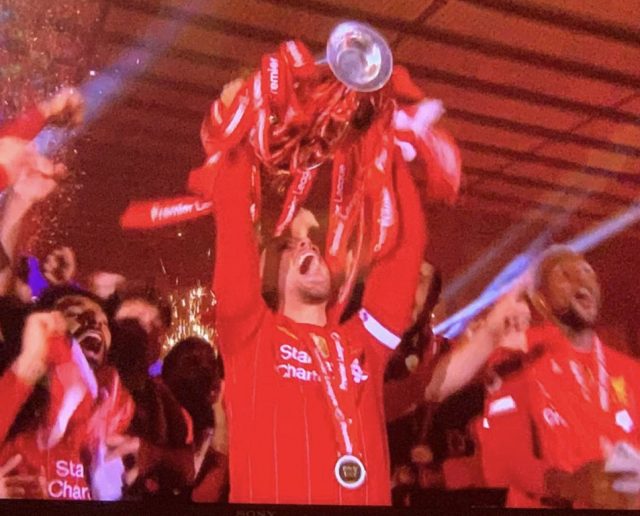 Liverpool "The Champions of the World"
The wonderful poetry of the 5-3 victory over Chelsea at Anfield tonight was made even more poignant by the fact it left reigning champions with 96 points at the top of the table; a number that lives on in the hearts of every Liverpool fan who has spent as much of the past 30 years fighting for justice as they have anticipating and savouring this glorious moment.
It was Dalglish himself that led Liverpool to victory last, way back in 1990, and with King Kenny handing medals out to the players in a team that has seen not just domination in the premier league, but in Europe and the Club World Cup this past year, every one of them walked onto that podium a hero in the eyes of the scouse natives – the red ones at least.
As captain Jordan Henderson lifted the cup, the cheers were not heard in the Kop, or on Anfield Road, but in living rooms up and down the land, including this one. This has been the most peculiar of seasons.
But despite the strangely empty stadium, the joy and elation of the moment was written all over the players faces, and Klopp himself had a smile as broad as the Mersey tunnel as the whole team sang "You'll Never Walk Alone."
We have been walking on with hope in our hearts for a long time, but the wait is finally over. Some may question what all the fuss is about. It's just a game after all. And they're right. But tonight, I have never felt prouder to be a scouser.
Rob Scott