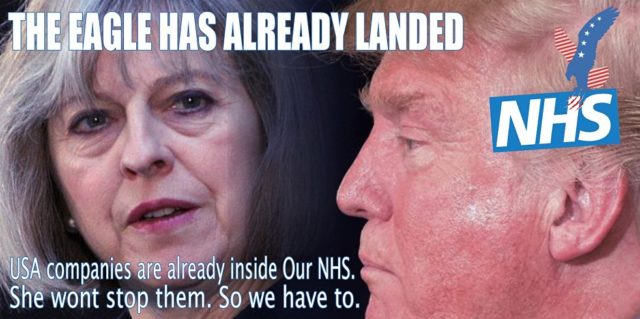 I honestly never thought I would see the day where I heard a NHS campaigner manage to get the words private or Americanised on a radio station or TV news report!
This is the start of something truly magical and I am so honoured to know and work with these people on a daily basis!
It's time to step up now, laugh in the face of the ones who call us "scaremongerers". We know what we are saying is the truth and that is why through all the torture and upset we have not given up!
Our NHS IS being privatised and Professor Stephen Hawking has now backed us up with this! Stephen Hawking is a genius and I for one am so grateful of him right now!
When you have done the research and you know in your heart what you are saying and doing is right, when it literally makes you sick to your stomach that no one is listening – it's moments like these that really do remind you that you have to keep up the good fight!
Thank you Steven Carne, Thank you Jane!
Most of all Thank you Stephen Hawking!
#Fight4NHS
#StopPrivatisation
#stopSTPs
#RenationaliseNHS
Don't be told you are a scaremongerer!!
Fight 4 what you know is right!!
#WhoseNHS – #ItsOurs!!
Read more on the Americanisation of Our NHS at:
http://999callfornhs.org.uk/usa-is-here/4593559082