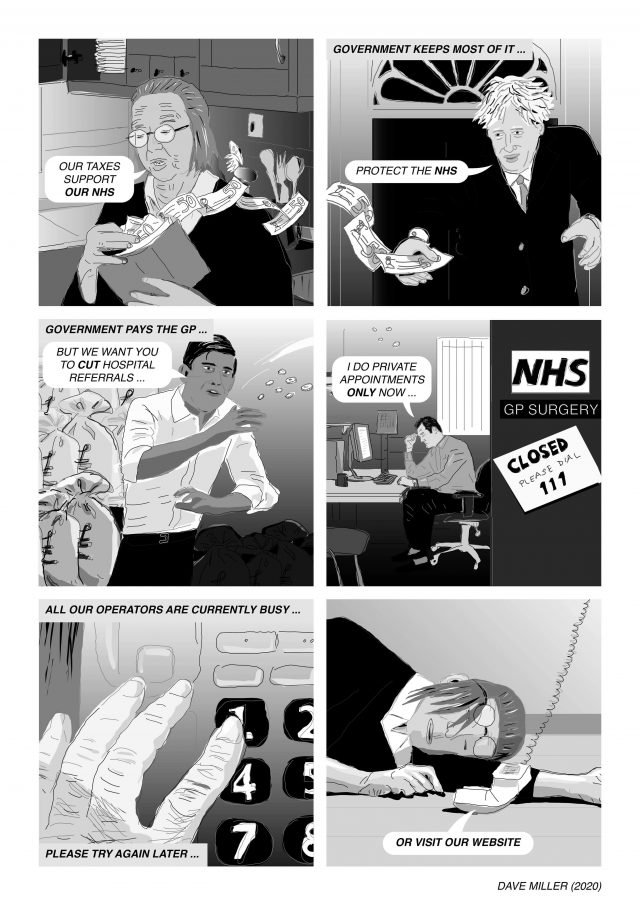 In the UK in 2019, there were 6,993 GP surgeries, In 2020 there were 6,813. On average, 3 practises have closed every week for the last year.
So, where have the doctors gone ? Into private practise mostly. Or rather, back into private practise, as was the case prior to the NHS being created.
The doctors in the UK's 207 CCGs (Clinical Commissioning Groups) were offered incentives to not refer you to a hospital, hundreds of thousands of pounds has been paid to GPs since this was introduced in 2018.
https://www.independent.co.uk/news/health/nhs-gp-savings-sick-patients-operations-avoid-hospital-treatment-reward-cash-a8231591.html
Most of you may already know that this is almost the end of our NHS as a human right in this country, it has been surreptitiously privatised since the 80s.
As of September 2019 there were 1,257 hospitals with 141,000 beds. This has fallen by 53% since 1987/88 from 299,400.
https://www.kingsfund.org.uk/publications/nhs-hospital-bed-numbers
So, you need to see a doctor ? Ten years ago, you would have had an appointment the same day, now, you might wait a fortnight,  be referred to 111 or told to ask the chemist.
Most doctors offer a private surgery now, average £35 a consultation.
Be prepared for whats coming next …
Cartoon by Dave Miller http://davemiller.org/