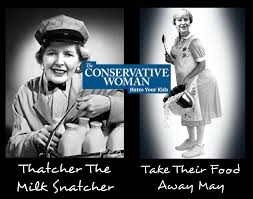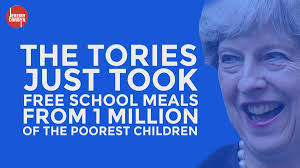 Recent legislation introduced under the veil of Universal Credit means that a number of children from low-income families will no longer qualify for free school meals on behalf of the taxpayer.
Under existing legislation, each meal currently costs the taxpayer £2 per day for each child or £360 for the year.
Incredibly, the expenses figure available for each and every MP to claim for food each month is more than we spend on each child for the entire year.
At present, MP's are able to claim £400 per month in food expenses or £4800 for the year, and many do.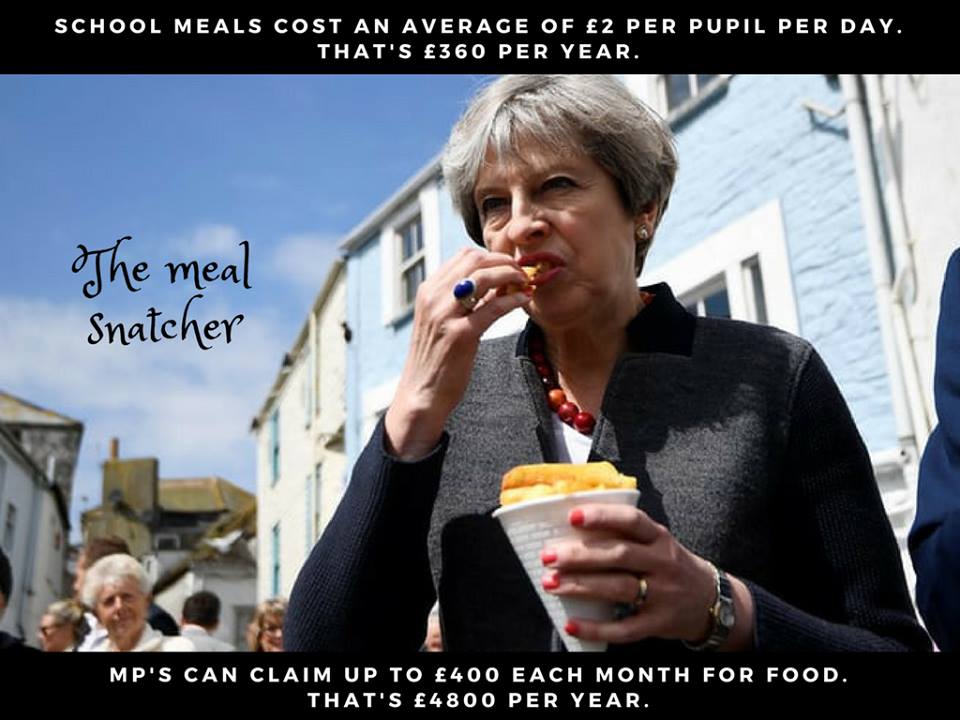 For English families on Universal Credit, this policy tweak will see the income threshold for free school meals slashed to just £7,400 a year, prompting The Children's Society to warn that more than a million children could be denied eligibility under the plans.
Meanwhile, In Northern Ireland, the same threshold for eligibility will be almost double the rate of England at £14,000, but it's got nothing to do with that £1.5 billion deal made with the DUP to prop up the Tory government okay, okay! Good.
In an incredible display of arrogance and sheer vulgarity, the Education Secretary Damian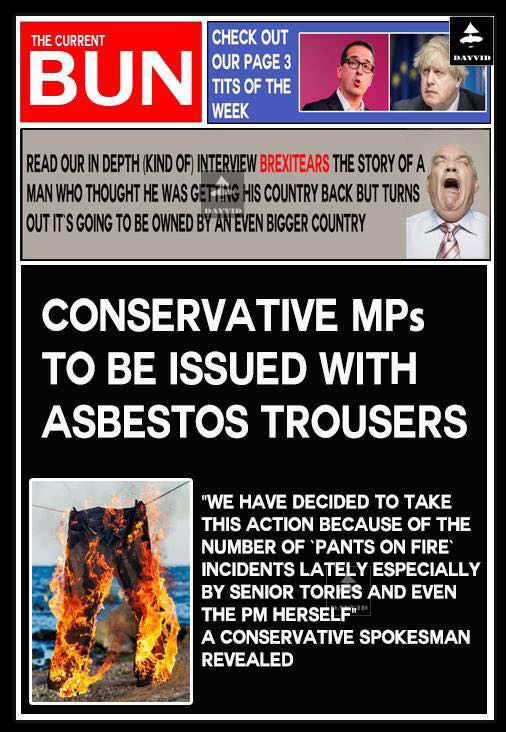 Hinds accused Labour and by proxy The Children's Society of scaremongering and insisted that 50,000 more children would actually benefit under the new plans. This, in direct contradiction to the Resolution Foundation, think tank who also warned that because of the way Universal Credit is calculated, parents will face a 'cliff edge' whereby they lose out thousands of pounds if they earn a penny over the threshold.
The hypocrisy is strong in this one Theresa. Perhaps if MP's earning more than £76,000 per year could buy their own food and drink then we would easily be able to feed those children who depend on the taxpayer for help, wherever they live.