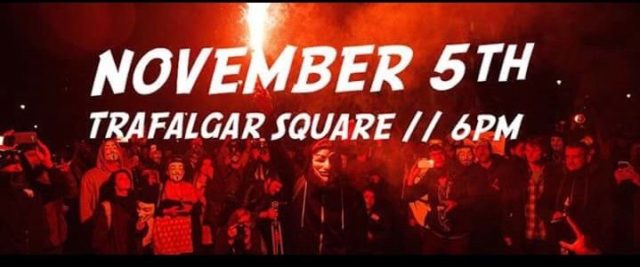 This protest March has never been so relevant, so needed and so potentially powerful.
Tonight, thousands will descend upon the capital to vent their frustration at our morally bankrupt and politically weak elite.
Many will also be draped in the Palestinian flag on the 100th anniversary of the disgraced balfour declaration.
Will you join them?
6pm, Trafalgar square.