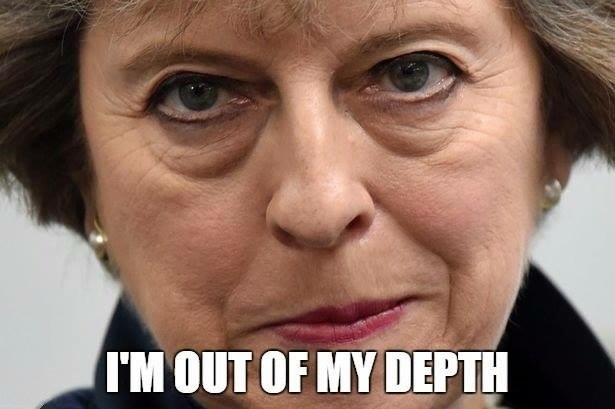 TORIES IN CRISIS.
Theresa May presides over a government in total disarray.
Last week her Secretary of State for Defence Michael Fallon was forced to resign following rumours of sexual impropriety. He is thought to have been asked by the Prime Minister if there was anything else in his past which may surface and he couldn't guarantee there were no other skeletons in his cupboard so he was forced to resign to try and keep a lid on his sexual shenanigans.
His is not the only name to be linked with inappropriate conduct of a sexual nature there is a "secret" list held by the Tory whips to keep the more perverted in line, but no doubt there will be more scandals to come on that front. Odds on favourite to be the next senior Tory to be embroiled by the sexual maelstrom is Damien Green.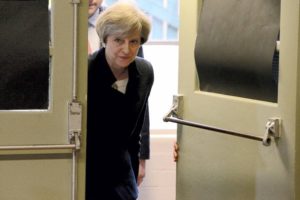 Now not only are her senior cabinet members involved in sexual scandal, but are heavily implicated in the Paradise Papers scandal which is still breaking with new revelations each day of senior politicians, so called members of the establishment and celebrities being exposed for effective money laundering otherwise known in "polite circles" as tax avoidance. Usually sending money to an offshore account, usually in a British overseas territory then redirecting it to a bank account back in the UK, thus avoiding tax. Essentially what they are doing is committing an act of theft by not paying their proportionate share of tax, yet wishing to be benefit from the services those taxes pay for; i.e. NHS, Police, Fire Service, Council Services, Highway Maintenance etc. Conservative Party donor Lord Ashcroft is the first major political figure of the Tory Party to be implicated, he avoided Panorama Reporter Richard Bilton at the Tory Party conference by hiding in the toilets.
The latest furore to envelop the beleaguered Prime Minister is the resignation of Priti Patel from her post as International development Secretary following her clandestine meetings with Israeli Politicians and officials which hadn't been sanctioned by Downing Street. Not only did she hold unauthorised meetings she also promised UK taxpayers money to the Israeli Army in a secret meeting with the Israeli Prime Minister Benjamin Netanyahu in August of this year without Downing Streets knowledge.
She is also having to deal with the fall out caused by Boris Johnson, her Foreign Secretary whose latest blunder was to say that British-Iranian mother Nazanin Zaghari-Ratcliffe who is currently held in prison in Iran had been there training journalists. This was totally untrue and could have serious implications for her sentence which could be increased due to Johnson's ill thought comments. She is currently detained in Iran for allegedly plotting to overthrow the government in Tehran. Mrs Zaghari-Ratcliffe was in fact on holiday in Iran when she was detained in 2016.
Johnson first of all tried to claim his words had been taken out of context and a half hearted apology had to be virtually dragged out of him yesterday in Parliament., stating he was sorry if his remarks had caused her family any anxiety.
So Theresa May's administration is stumbling from one crisis to the next and as she attempts to batten down the hatches her ship appears to be rudderless and without any form of direction and in danger of sinking fast.
The odds on her surviving beyond the New Year are shortening by the day and a general election taking place next year down to 9/4.
As the vultures circle ready to pick over the bones of this slowly dying administration Theresa May is very quickly running out of allies and the knives are slowly being sharpened. It is now just a question of who will take the role of Brutus.