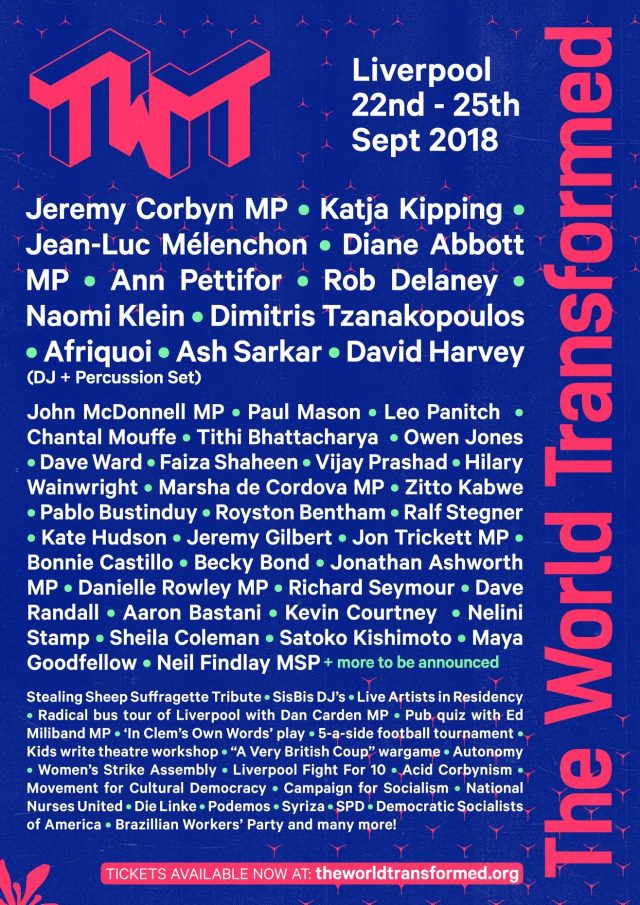 Can the World be Transformed in Liverpool? ❤️
So I arrived in Liverpool to a 'tumultuous' welcome from my friend…
Over dinner, trying to appear vaguely interested, he asked if TWT was part of the Labour conference.
"It's more like the Edinburgh Fringe" I told him.
The Edinburgh International Festival is a festival of the arts and quite 'dry' to many of us, then one year, eight theatre companies turned up uninvited and so the fringe was born…
The Labour Party conference is quite 'dry' to many of us, but the fringe event 'The World Transformed' is the most interactive, joyful celebration of ideas.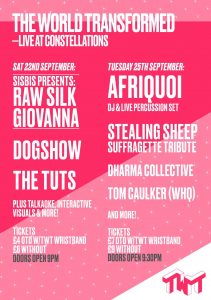 He still wasn't really interested, so I had to up the ante…
"Jeremy Corbyn is coming Saturday and there's a rally to welcome him and you're invited!" I said.
"That's more like it!" He said "now, HE really is worthy of a tumultuous welcome…"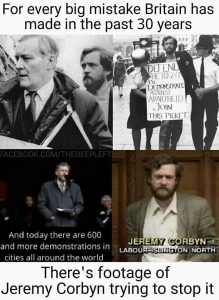 To be fair to the people of Liverpool they know when they like someone, and they do like Jeremy Corbyn 🌹
They're suffering under Tory ideology just as badly if not more than any other place in the UK and they really need the ideas that TWT produce to be enacted to propel the change we need to see.
But if you want to relate to a Scouser you basically have to learn how to talk football.
Egyptian Mo Salah, African Sadio Mané and South American Roberto Firmino who helped Liverpool beat Paris St Germain are a perfect illustration of the love Liverpudlians have for immigrants.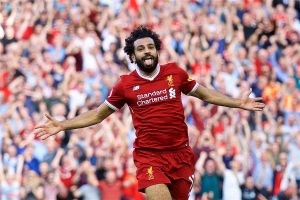 Their win in that contest shows their determination to overcome any obstacles in order to excel… much as is needed to create a government for the many not the few.
Just as if you go into the terraces you'll hear the football chants of their favourite footballers, so tomorrow at the Pier head can we expect to hear the chant "Oh Jeremy Corbyn! Oh Jeremy Corbyn!"
So please come to the Pier Head tomorrow at 6pm and welcome Jeremy Corbyn to your Liverpool home.
And if you're a Scouser, come to @TWT_NOW  and if you're coming to TWT, bring a Scouser 🌹