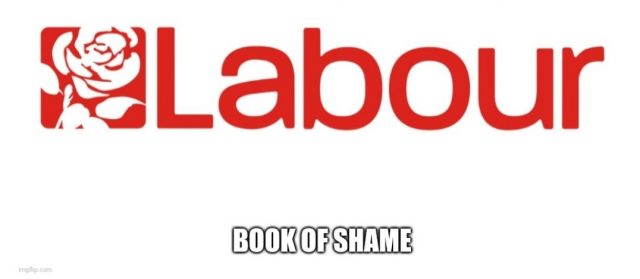 MEMBERS LAUNCH LABOUR PARTY
"BOOK OF SHAME"
A group of Labour Party activists has launched a "Book of Shame" to record the injustices they claim the party has committed against its members in recent years.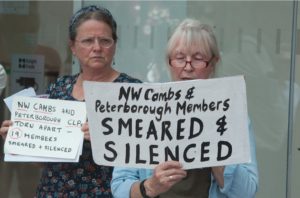 Members who have been subject to unjustified investigation, suspension or expulsion by Labour are being invited to write in with their stories. The stories will go into the Book of Shame which will be published in print and online.
The book has been launched by Labour In Exile Network (LIEN), one of four left-wing groups recently controversially banned by the party's ruling National Executive Committee (NEC). The group includes people who are still in the party as well as expelled and suspended members.
Becky Massey, one of the founding members of LIEN, said: "Our Book of Shame is a response to the outrageous purge that is currently going on in the Labour Party. Hundreds, maybe thousands, of hard-working ordinary members are being kicked out of the party on totally spurious or flimsy grounds."
Becky believes the recent ban on LIEN and other left wing groups imposed by the NEC is merely a pretext to rid the party of more left leaning members. She was one of hundreds of members who recently protested against the ban outside Labour's London head office.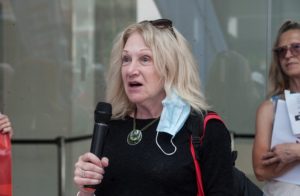 "Instead of attacking the Tories, Starmer has declared war on his own members. And the only crime of these people is that they are left wing or supported Jeremy Corbyn or maybe dared to criticise the bureaucrats who do Keir Starmer's bidding,  Our Book of Shame will give these people a chance to put these disgraceful injustices on record."
Becky added: "The injustices are so great I really think that people of all political sympathies will be amazed and horrified by what Starmer and his cronies have been doing in the Labour Party.  This book, I believe, will end up being the Book of Starmer's Shame — because it will provide powerful evidence of the way Starmer is destroying democracy in the party."
Becky believes that the Book of Shame is an important way for members to resist further injustices.
Becky said: "Silence just emboldens the ongoing purge of Labour Party members.  Resist!"
The Book of Shame will be not only be posted on the Labour-In-Exile-Network website and produced as an actual book to be displayed at the ResistEvent during September Labour Party conference https://www.theresistevent.com/register/ ;
Contributors are asked to write up what has happened to them in no more than 500 words, including the name of their CLP and a photograph of themselves, if possible. Contributions should be emailed to [email protected], using Book of Shame as the subject header.