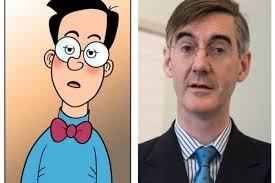 The creators of the Beano Comic have asked Conservative Mp Jacob Rees-Mogg to cease and desist in his ongoing impersonation of one of their longest-running characters Walter Brown.
Walter Brown has been the next-door neighbor of Dennis the Menace since 1953, 16-years before Jacob was born.  However, the Tory MP is guilty of copying the same hair parting and style, the distinctive round glasses, his choice of spotty ties and vintage apparel, his bullish behaviour and his snootiness from the beloved Beano Character.
The Beano accuse Jacob Rees-Mogg of copying trademark attributes of Walter Brown in order to benefit his career and popularity!
Jacob Rees-Mogg has been issued with a stern warning that he will face a showdown with Teacher if he continues to impersonate The Beano character.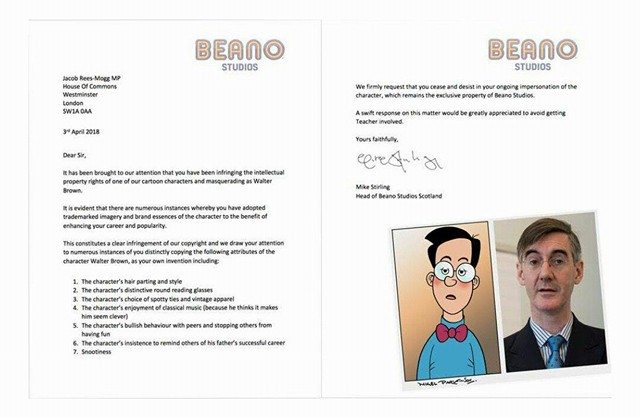 Jacob Rees-Mogg has said he is flattered to be accused of impersonating Walter Brown, which seems to only prove his guilt that he is indeed an imposter!