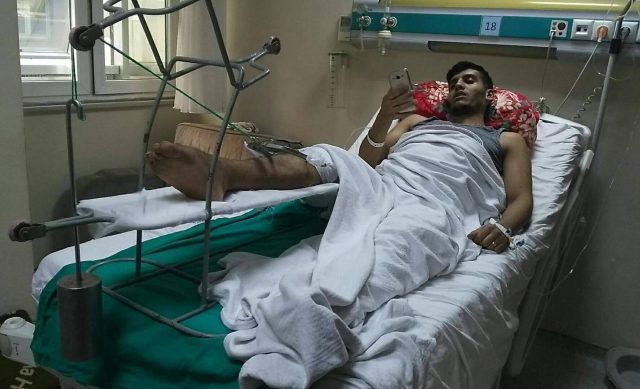 Most of us have heard of the Great March of Return, we've heard and seen accounts of the people of Palestine being horrifically injured or killed because they take part in this protest. How can we help? Other than reporting their stories and supporting their efforts.
This is Ahmed..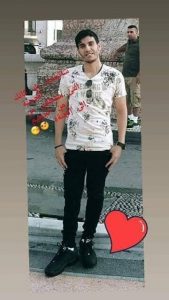 He is a hairdresser, he took part in the protest. He was shot, the bullet ripped a hole in his leg, now he can't work and can't afford further treatment.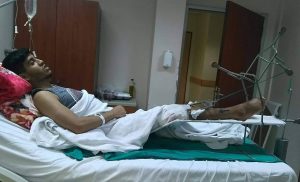 The territories of Gaza and the West Bank in Palestine are separated from each other by Israeli territory. Both fall under the jurisdiction of the Palestinian Authority but due to friction between parties, the West Bank is governed by Fatah and Gaza has since June 2007 been governed by Hamas, a Palestinian Islamic organization which came to power in 2006. It has been placed under an Israeli and U.S.-led international economic and political boycott from that time onwards.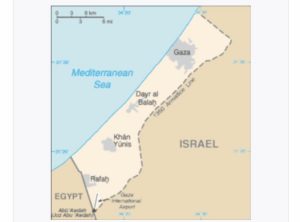 The territory is 41 kilometers (25 mi) long, and from 6 to 12 kilometers (3.7 to 7.5 mi) wide, with a total area of 365 square kilometers (141 sq mi). With around 1.85 million people on some 362 square kilometers, Gaza ranks as the 3rd most densely populated polity in the world. An extensive Israeli buffer zone within the Strip renders much land off-limits to Gaza's Palestinians. The people of Gaza have been protesting this since March 2018 with their Great March of Return. https://www.amnesty.org/en/latest/campaigns/2018/10/gaza-great-march-of-return/   
Ahmed is a hairdresser, taking part in a legitimate protest. Now he cannot walk and cannot work, unable to afford any more treatment, he is desperate for help.
Please, if you know anyone in the region who can help, if you're a medic who has colleagues working in Gaza, if you want to help financially, please donate via https://www.facebook.com/donate/986909254837392/
Together we can be the change we need to see