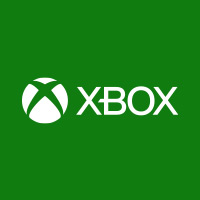 Yesterday XBOX announced that it would be increasing the price of it's XBOX Gold subscription, which would increase the cost without any change to the service.
During a pandemic, when people are losing their jobs, spending more time at home due to lockdowns, the XBOX gaming community were rightly outraged.
Taking their disapproval to social media a huge outcry resulted in a major win for the many against the few using nothing more than solidarity. They won.
Today XBOX have reversed their decision, Gold subscriptions will now remain unchanged but they have offered that people can upgrade Gold to their Game Pass subscription for no extra charge. Gamers have also made a small gain as XBOX announced that all free-to-play games such as Fortnite and Roblox will now be able to be played without a Gold subscription.
Microsoft's full statement:
"We messed up today and you were right to let us know. Connecting and playing with friends is a vital part of gaming and we failed to meet the expectations of players who count on it every day. As a result, we have decided not to change Xbox Live Gold pricing.
"We're turning this moment into an opportunity to bring Xbox Live more in line with how we see the player at the center of their experience. Free-to-play games will truly be free and you will no longer need an Xbox Live Gold membership to play those games on Xbox. We are working hard to deliver this change as soon as possible in the coming months.
Of course not all corporations listen to their customers but perhaps the left can learn a lot from the gaming community on collective action in this instance.
Social media campaigns can and do work and here is just one example of a successful collective action.
Solidarity to the XBOX Gaming Community. ✊