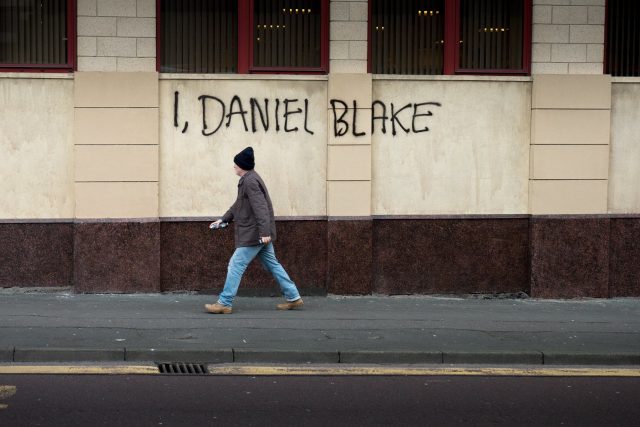 WELFARE ADVISOR'S response to I, Daniel Blake
"I, Joanne Ritson am a welfare rights advisor. I help all the Daniel (& Daniella) Blakes caught up in what Ken Loach has called this Government's conscious cruelty.
Conscious cruelty that finds women fit for work for the "crime" of missing Jobcentre appointments whilst in hospital. Women in diabetic comas or with near fatal doses of pneumonia.
Conscious cruelty that tells frightened pensioners to cancel their home insurance to pay back pension credit over payments (due to DWP error) or they will be sent to prison.
Conscious cruelty that finds a young man fit for work after "recovering from hospital treatment". (He'd had his leg amputated six weeks earlier).
Conscious cruelty which (on the 1st anniversary of her husband's death) takes away a 60 year old woman's bereavement allowance, makes her go & sign on to look for work and charges her bedroom tax.
Conscious cruelty which leaves vulnerable people with nothing with which to pay their bills or feed themselves or their families for weeks or months on end.
Conscious cruelty that wrongly denies old men with terminal lung cancer industrial injuries disablement benefit because removing old, decaying asbestos insulation isn't classed as "asbestos insulation work" so they "don't qualify".
Conscious cruelty that "loses" paperwork, or delays decision making for so long that people die before they get the money that should rightly have been theirs.
Conscious cruelty that forces these & many many more of my clients through degrading assessments, pointless mandatory reconsiderations and appeal hearings in the hope that they will give up – which they often do.
What Ken Loach calls conscious cruelty, the Tories call "making work pay"
I, Joanne Ritson am a welfare rights advisor."