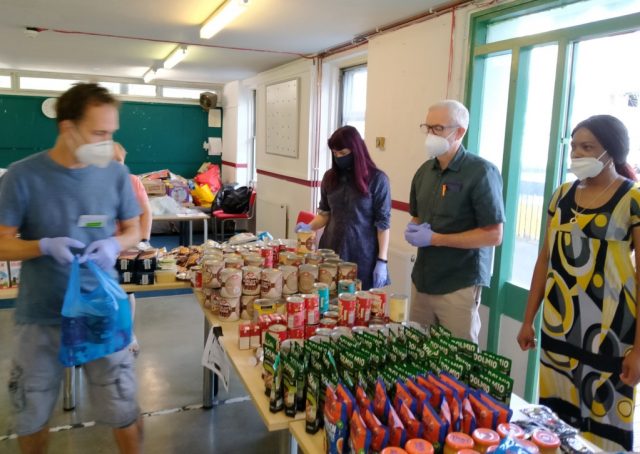 1. In 2013, Jeremy Corbyn was awarded the Gandhi International Peace Award for his "consistent efforts over a 30-year parliamentary career to uphold the Gandhian values of social justice and non‐violence".
2. He has been honoured by the Grassroot Diplomat Initiative for his "ongoing support for a number of non-government organisations and civil causes".
3. In 2017 the American magazine Foreign Policy named Corbyn in its Top 100 Global Thinkers list, "for inspiring a new generation to re-engage in politics".
4. In December 2017 he was one of three recipients awarded the Seán MacBride Peace Prize "for his sustained and powerful political work for disarmament and peace". 
5. Served on the National Executive of the Anti-Apartheid Movement, and was arrested in 1984 for protesting outside South Africa House.
6. He has always voted with his conscience rather than being dictated to by the party whip, defying the whip more than 500 times.
7. Spoke out in 1983 on a "no socialism without gay liberation" platform and continued to campaign for lesbian, gay, bisexual and transgender rights throughout his life.
8. Worked on behalf of the Guildford Four and Birmingham Six, who were eventually found to be have been wrongly convicted of IRA bombings in England in the mid-1970s.
9. Chaired the Stop the War coalition, speaking out against the Iraq war.
10. Corbyn has won the Parliamentary "Beard of the Year Award" a record six times, as well as being named as the Beard Liberation Front's Beard of the Year, having previously described his beard as "a form of dissent" against New Labour. On winning the Beard Liberation Front's Beard of the Year award in 2002 he said: "I started wearing a beard when I was 19 and living in Jamaica; they called me Mr Beardman."