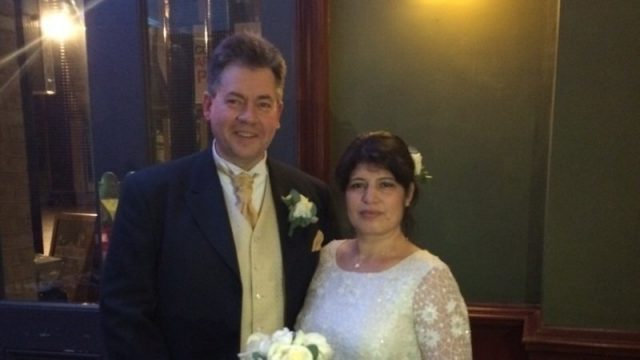 Colin Jones a British Firefighter who has risked his life for twenty-eight years saving lives in London is in danger of having his life destroyed by the British Home Office.
Why?
Because his Bolivian born wife faces deportation.
Colin's wife, Elizabeth has been living and working in the United Kingdom since 2003. They met in 2006 and married in 2015.
Elizabeth who has never claimed off of the state and has paid taxes for over a decade years now faces deportation as the Home Office has refused to give her a visa and stated that if the couple wishes to live together then they should go to Bolivia together.
Elizabeth who has spent over ten years working and living in the UK now finds that her permission to work has been retracted and she will lose the life and home that she has known for fifteen years. Whilst, her husband Colin, is now working two jobs to support them both and to pay for the legal costs to fight this absurd situation.
Colin says "The whole situation is very stressful and upsetting for the both of us. If she is deported I don't know what I will do. She is such a rock for me, helping me deal with the fallout from those tough incidents I have at work and I love her so much. I only want us to have a normal life here, contributing to society, without the stress and anxiety we have now lived with for the past year."
If like us here at Unity you wish to help this couple could you please find the time to sign this petition HERE