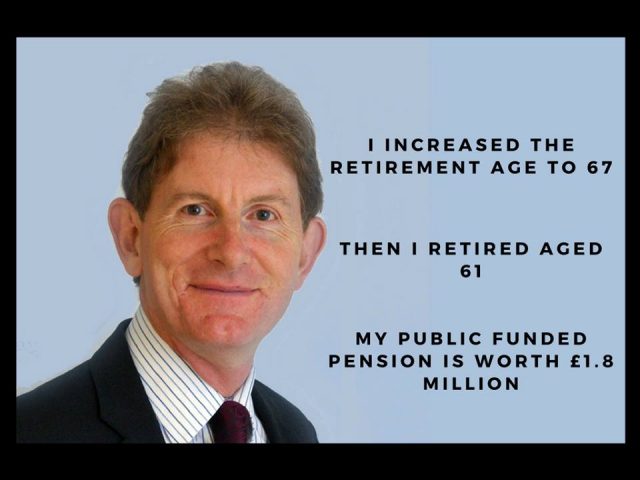 Robert Devereux oversaw the Department for Work & Pension's decision to increase the retirement age to 67.
Devereux also chaired plans to increase the retirement age for those born between 1970 and 1978 to age 68.
Earlier this year Devereux retired aged just 61, with a publically funded pension worth more than £80,000 a year and more than £1.8 million in total.
The hypocrisy almost defies belief. How can a government expect the electorate to respect a policy that isn't even respected by its architect?