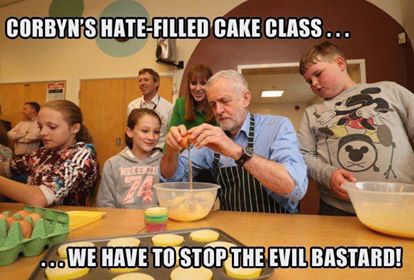 The allegation that I am anti-Semitic, based on a tiny sample of Facebook posts taken out of context and dating back up to 12 months, is absolutely ridiculous.
The Campaign Against Anti-Semitism, who made this absurd complaint about me, describe themselves as apolitical and claim charitable status. Far from actually fighting racism, CAS seem far more interested in trolling through the social media of Labour Party members and particularly of elected Labour Party members, searching for little snippets or the incorrect use of a word, that they then present out of context, skewing the meaning to make it appear that the Labour Party is riddled with anti-Semitism.
They somehow overlooked the extensive posting I did in January 2017 when I visited Auschwitz and attended subsequent Holocaust Day memorial commemorations.
If there are any similar accusations against Conservative politicians they appear to keep them very quiet indeed.
It is no coincidence that there has been a rush of activity from CAS just prior to the local elections. An event 6 years ago when Jeremy Corbyn nodded approval to the London wall mural, which he explained he had not looked at properly, and for which he has apologised, is to be met with an absurd demonstration of CAS members demanding he is expelled from the Labour Party.
He now stands condemned by CAS for mixing with the wrong kind of Jews. I have been a member of the Labour Party on and off since my teens and have never, ever, encountered any form of racism therein.
Quite correctly an investigation will be conducted and I am confident that I will be exonerated.
Racism is a scourge on our society and I wholly condemn it. In the meantime, I continue as a councillor in support of the Labour Council and available to constituents. I am more than happy to discuss with anybody any issues on this subject – please get in touch.
Pam Bromley Elected Councillor Whitewell Ward 6th April 2018.