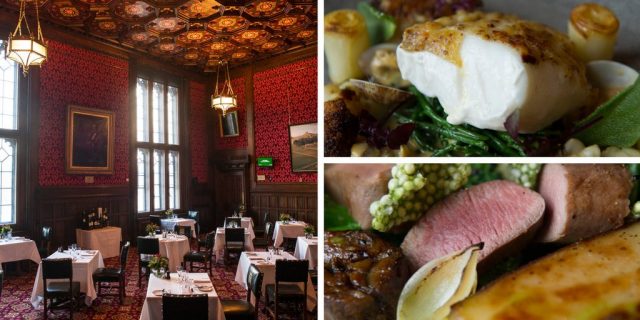 Oh my Goodness! I have found the best value eatery in London, the menu is fabulous and the prices are unbelievable, just look at the selection from the menu!
Artichoke and tomato salad with truffle dressing: £2.05
Seared breast of pigeon with aubergine purée and spiced couscous: £4.15.
Risotto of pea and broad bean with Golden Cross goat's cheese:
£2.40
Char-grilled rib-eye steak with hand-cut chips and béarnaise sauce: £7.80.
Green tea and white chocolate brûlée: £2.05
Cheese board: £3.10.
Spinach, ricotta and sundried tomato pizza with a rocket salad:
£2.75
Roasted half spring chicken with stuffing: £2.95.
Malt whisky
Cointreau liqueur
Grand Marnier: £2.55.
2009 Sauvignon Blanc or 2010 Merlot: £2.35.
The cost to taxpayers 5.8million pounds a year, yes this is a selection of the subsidised food and drink for MPs in parliament who just voted to take away free school meals from children…
Is this right or how we as taxpayers expect our money to be wasted whilst we all suffer under austerity policies?
Maybe the children might like some of this menu and it does seem extraordinarily good value for those on a low income, perhaps hospital caterers should adopt it, or set up a delivery service for the elderly and infirm?
If the people who need it most have meals taken away to save money then it's time to remove this stain upon us all, let MPs buy food at London prices or take packed lunches as most people do. MPs represent the people and that should reflect that in being one of those people, not entitled to extra privileges at the expense of those who cannot yet stand up for themselves.
Disgraceful, dishonorable and detestable,l would just add that I congratulate every MP who voted against the school meal grab, but paying over 5 million a year in subsidies so MPs can eat fine food and drink at ridiculous prices is obscene! 😡
Mark McCormick (2018)
This article was contributed to us last year by Mark McCormick. We are a grassroots independent media website and our vision is to give the people a voice. If you want to have your voice heard about anything that is affecting you or you want to tell people about community events or campaigns in your area, please get in touch and we will endeavour to promote your voice via Unity News. Together we are stronger and Unity will promote the voices of the many and not the few.
You can send contributions by sending a message via Facebook or e-mail [email protected]