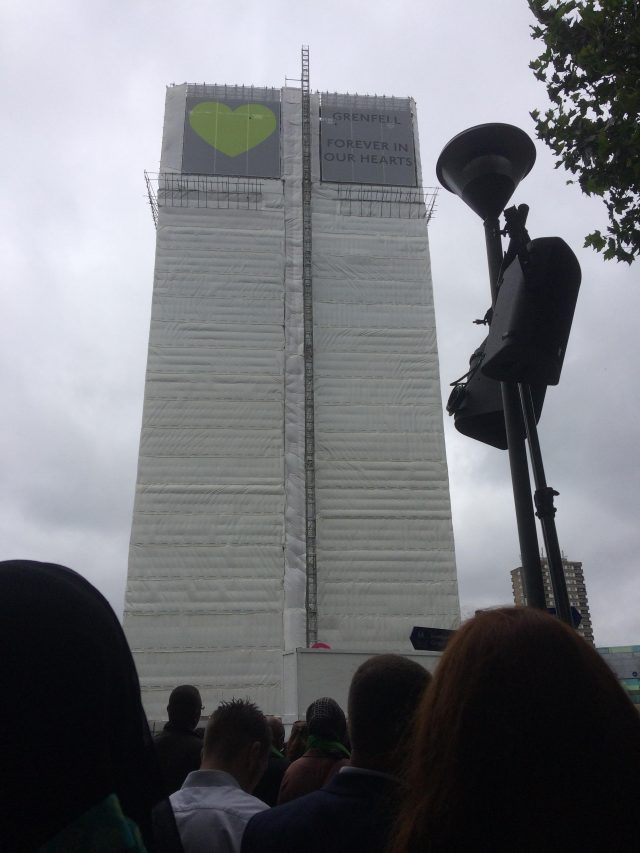 Crowds of well wishers, Grenfell survivors and people wishing to remember the lives so needlessly lost at Grenfell Tower, one year ago today, gather in unity for a minutes silence.
The silence was broken by song. "Something inside so strong"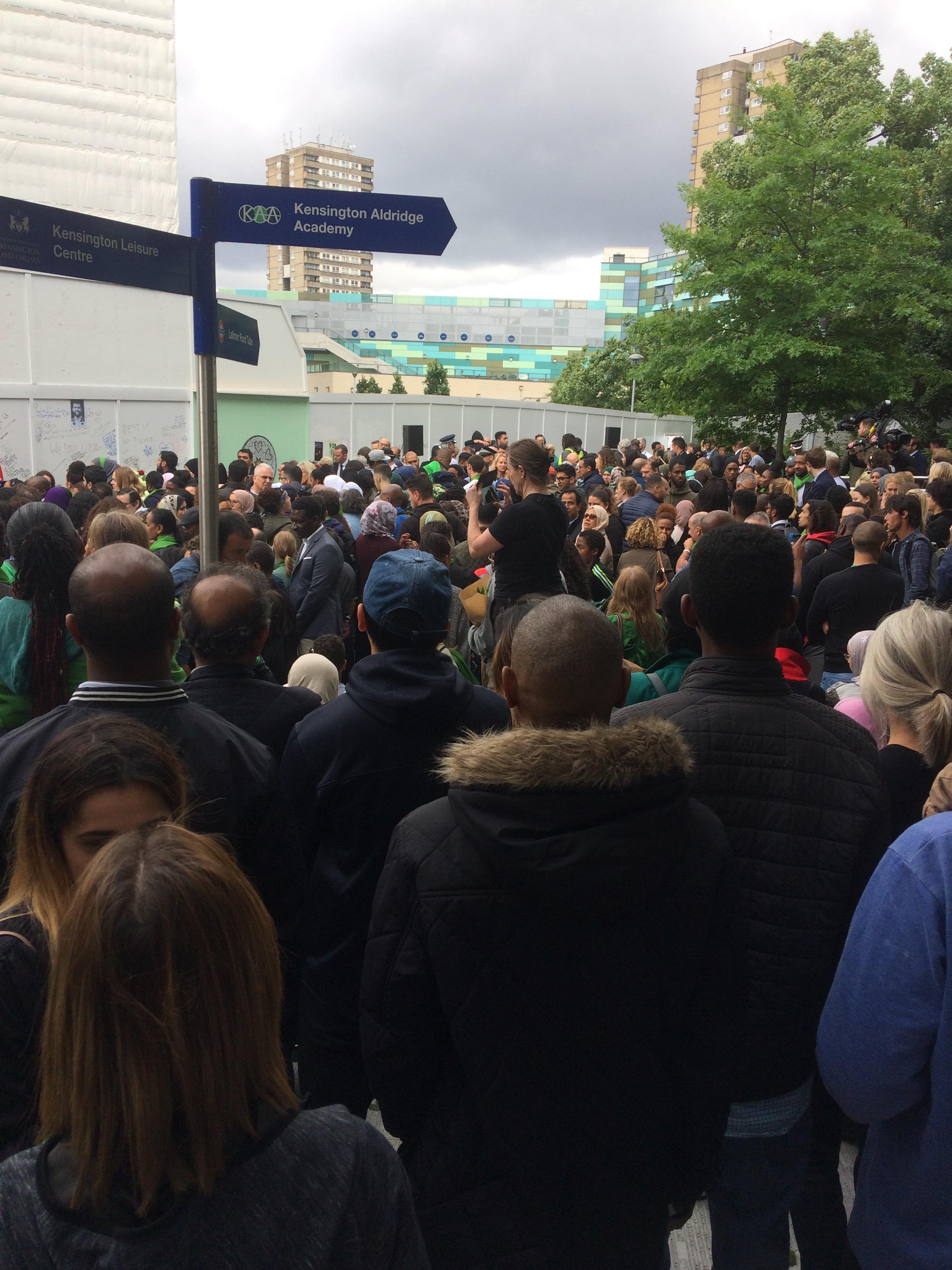 People gather in the shadow of the doomed Grenfell Tower and two other towers in the distance.