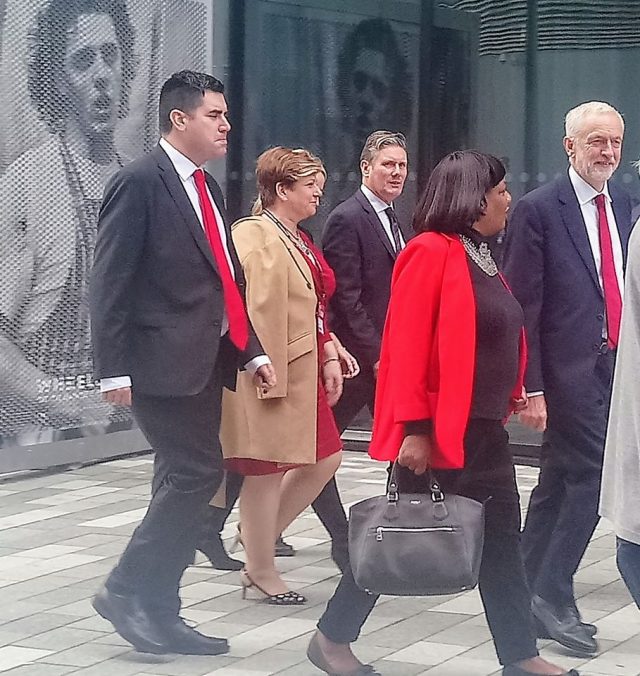 Celebrating Labour's largest party conference in more than a decade, with over 13,000 people attending the conference in Liverpool and more than 6,000 people attending the politics, music and arts fringe festival The World Transformed.
The conference saw a sharp rise in the number of voting delegates to previous years, with the total number up 50% since Labour was last in Liverpool in 2016. This year's conference also saw a grassroots campaign for party democracy where Momentum petitions gathered more than 50,000 signatures and thousands of Labour members lobbied their NEC representatives to deliver a crucial reform of parliamentary selections and stop a rise in the leadership threshold.
Momentum's conference app for Labour Party Conference and The World Transformed, developed and built in-house by Momentum's volunteer tech network, was downloaded over 4,000 times during the festival – including more than 1,000 people who said they were registered as conference delegates. It was also the number one trending social app on Google Play over the weekend.
The World Transformed, the fringe festival that grew out of Momentum in 2016, also drew larger crowds than ever before, with over 6,000 people attending more than 250 hours of sessions, featuring over 350 speakers from more than 25 countries.
Natasha Josette, a Momentum spokesperson, said: "This year's conference has been the biggest and most vibrant in over a decade, with Labour's half a million members voicing their demand for a democratic party loud and clear.
"While we didn't get everything we'd hoped for, it's clear that there's no going back to a time when the party's grassroots were ignored. Momentum will continue to campaign for open selections and for a more member-led party – and to support the Labour Party in building a fairer, more democratic Britain."