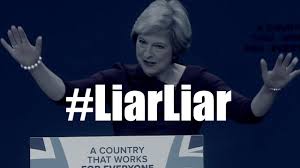 Theresa May Found to be Lying in Parliament Again
During Prime Minister's question time yesterday, 13th February 2019, the Prime Minister stated that due diligence was carried out regarding the Seaborne £14million contract but she once again has been caught out misleading the House of Commons and the public.
The Prime Minister said: "The contract was awarded following commercial, technical and financial assurance at a level in line with the company's status as a new entrant to the market, carried out not only by senior DFT officials but by third-party organisations with experience and expertise in this area, including Deloitte, Mott MacDonald, and Slaughter and May."
Yet We have seen a document published by the National Audit Office which shows that Deloitte refutes this claim and the feedback given by Mott MacDonald or Slaughter and May is not encouraging either.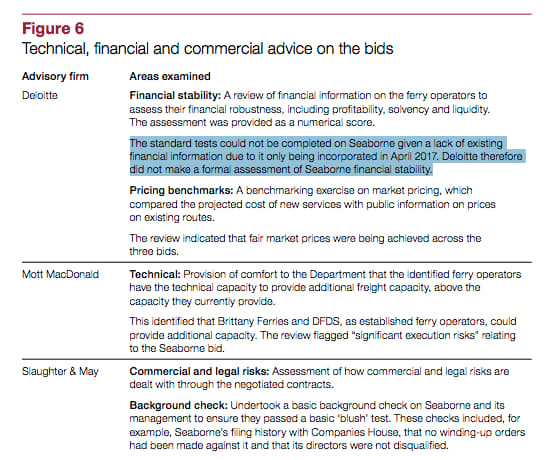 Mott MacDonald also added their own warnings stating: "The review flagged 'significant execution risks' relating to the seaborne bid."
If this is how the Government check for due diligence then perhaps anyone that has a boat or just the aspiration to have a boat can apply for millions of tax-funded money.
This shows a criminal level of neglect of duty by Grayling and a waste of £800,000. The evidence that this contract was a high risk was flagged for them by their independent investigators but Grayling chose to ignore them. £14million of public money would have been awarded to Seaborne, a company with no ferries and less than £67 in their account.
Perhaps at the next PMQs, Mr. Corbyn could ask 'if due diligence was carried out and you were warned that Seaborne was a significant risk why did you continue to offer a contract worth £14million of public money to them?'
We'd really like to know.